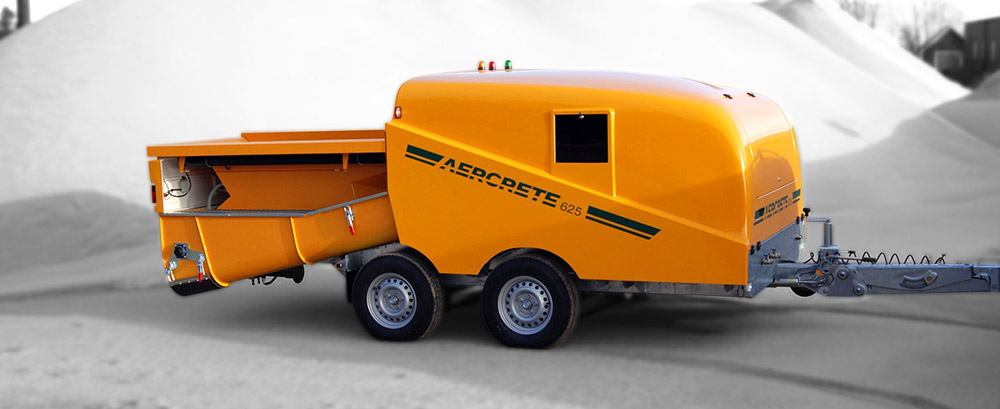 Aercrete 625
Mobility
Aercrete 625 is a complete mobile plant for manufacturing CLC. It features continuous volumetric mixing of cement, water, foam and for higher densities also an aggregate, usually sand.
The CLC is manufactured on demand at the construction site where only local water supply is required.
Aercrete 625 integrates the following functions in one, easy to operate, machine:
Mobile trailer with a gross weight of 3'500 kg
Robust 75kW diesel engine
Volumetric, continuous cement mixer
Foam generator
Concrete pump
User friendly numerical process control
The Aercrete concept allows for a low water/cement ratio which results in maximum compressive strength while limiting shrinkage and surface cracks.
Aercrete's patented process control accurately doses all ingredients, including air and ensures predictable, quality results every time without the need for a skilled machine operator.
The production capacity is up to 25 m3 ( 30 cubic yards) per hour under ideal conditions and the pumping distance is up to 25m vertically or 200m horizontally, subject to density.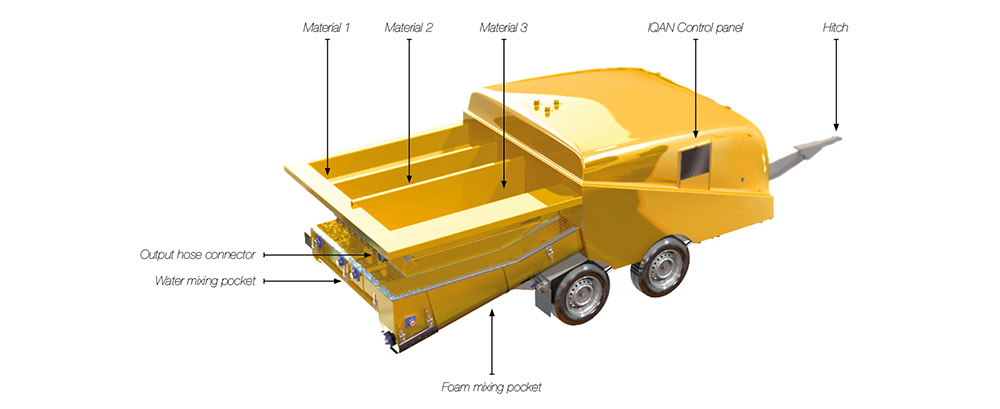 More information
Would you like to know more about the machine or the concept, please sign up.