A MOBILE SYSTEM FOR CONTINUOUS PRODUCTION OF CELLULAR LIGHTWEIGHT CONCRETE
CELLULAR LIGHTWEIGHT CONCRETE
CLC has come to be the most sustainable and environmentally friendly material in the building industry. Until now it has been a difficult task to mix a stable and homogeneous batch of CLC.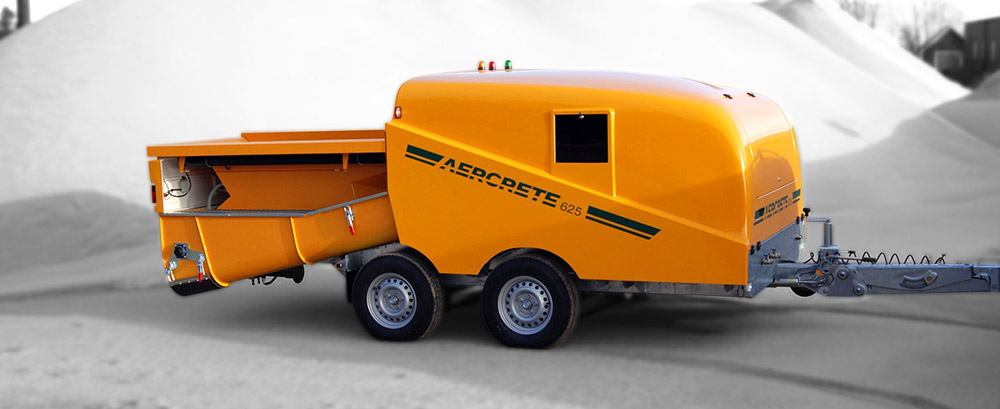 AERCRETE 625
The Aercrete 625 is a mobile machine to continuously mix and pump CLC on site. With recipes from 400 to 1800kg/m³ and a pump capacity of up to 25m³/h this machine can handle any kind of CLC job
ECHOSTONE - Global and Affordable Housing System
The EchoStone mission is to provide dignified, safe, high-quality, affordable housing that promotes a higher-quality of life around the world using innovative, scalable, and sustainable technology and methods.